Sherpaa folks, meet Crossover
CROSSOVER INVITES YOU TO EXPERIENCE AMAZING VIRTUAL CARE
Similar to Sherpaa, Crossover delivers exceptional care because they are obsessed with relationships and refreshingly simplistic member experiences. But, Crossover is more than just your own personal primary care doctor. You are connected to a Crossover Care Team who is connected to each other. Your physician, physical therapist, mental health therapist, health coach, and care navigator—all work together to give you the care you need, when you need it. We think that's pretty cool. We hope you do, too.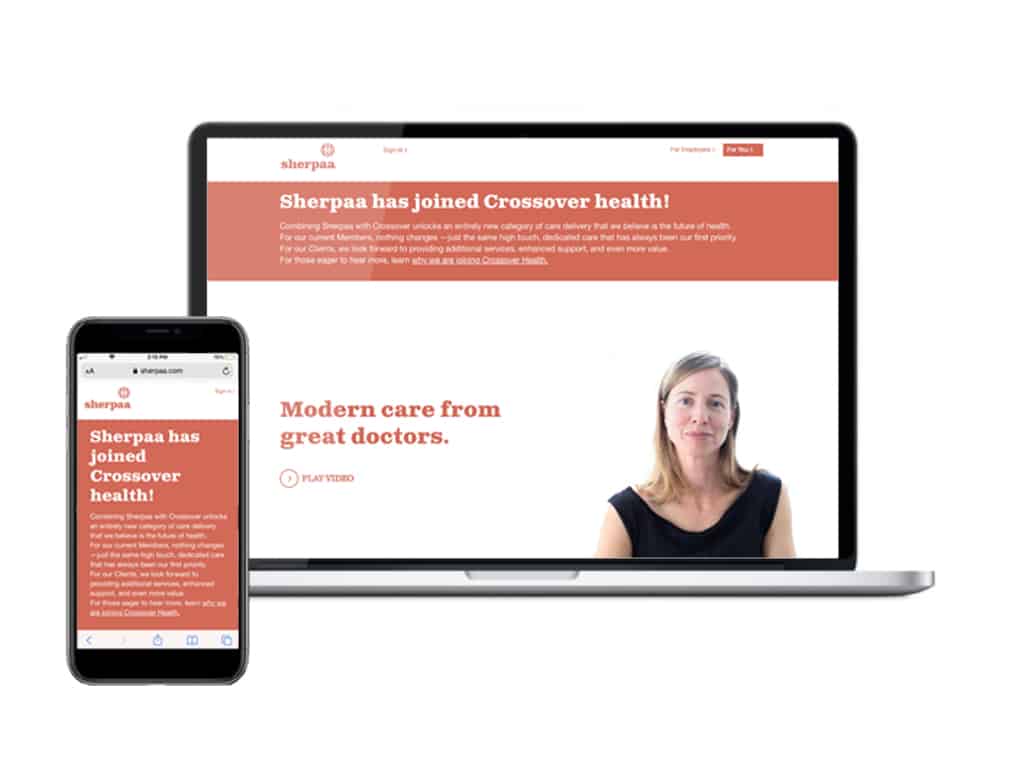 What was Sherpaa?
Sherpaa joined forces with Crossover in February 2019 to bring the future of healthcare to far more people. Founded by
Dr. Jay Parkinson
in 2012, Sherpaa invented the concept of Virtual Primary Care (VPC)—an entirely new genre of primary care. VPC is an ongoing relationship you have with the same doctors, who deliver cost-effective care conveniently online, the way you do in your everyday life, and without the hassles of traditional healthcare. It's that old-fashioned relationship, just online and ridiculously simple to use.
Requests for medical records may be emailed to:
sherpaa-help@crossoverhealth.com