YOUR HEALTHCARE WORKS BETTER WHEN CARE TEAMS WORK TOGETHER
Savings of up to
40%
total healthcare spend for highly-engaged members
Address approximately
3000
simple and complex health issues
Members have
50%
fewer visits with same or better clinical outcomes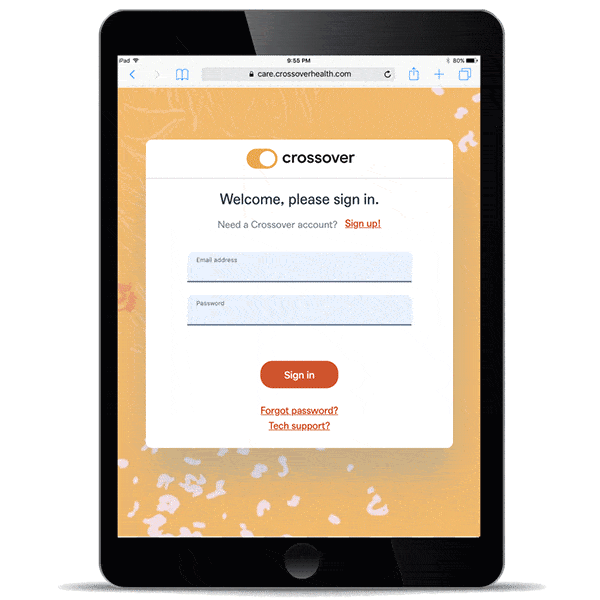 INDUSTRIES HAVE ALL 'GONE VIRTUAL' AND HEALTHCARE IS NO DIFFERENT
Our virtual-first care teams can handle most things online and surround members with our tech, our teams, and our high-touch service. Our platform can flex to fit your company and your employees' needs—virtual-first and strategically synchronous with care navigation.
CONNECT TO LEARN MORE
How it works
We've been successful from day one, because we obsess over relationships. Relationships with the employee. Relationships between our providers. Relationships with the employer.
Virtual-First Primary Care
Virtual-First Primary Care
"Kudos to our Benefits team (and the executive team) for our decision to bring in Crossover Health. Less than 24 hours from registering for their service to initiating an issue in their system, to requesting to get tested, to going to the drive in test center, to getting results. Seamless."
"This is such a fantastic service! I've put off more routine care since Covid and this makes it so much easier."
"The quality of care isn't being sacrificed, even though it is primarily virtual. The virtual nature is critical because people want to reduce time spent in a physical medical facility."
"I'm a fraction of a doctor with telehealth. But because I have a relationship with my patients, I'm full scope with Crossover."
Our Partners