To honor Black History Month we are shining a spotlight on healthcare crusaders who were making history in medical science to help the human race while also breaking barriers in race relations for all people of color who follow in their footsteps. Thank you, Doctors! We celebrate your gifts to society for the benefit of every person and are inspired by your maverick spirit.
---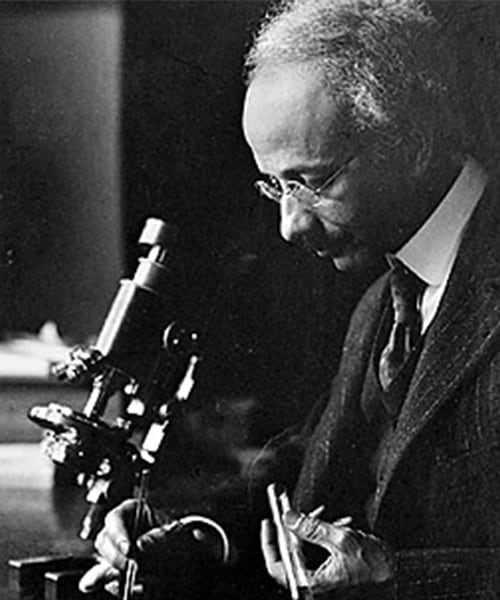 Solomon Fuller, MD.
First black psychiatrist recognized by the American Psychiatric Association
Dr. Fuller faced discrimination in the medical field in the form of unequal salaries and underemployment. His duties often involved performing autopsies, an unusual procedure for that era. While performing these autopsies Fuller made discoveries which allowed him to advance in his career as well contribute to the scientific and medical communities. He pioneered Alzheimer's research during his career and studied many other mental health conditions, including schizophrenia and manic depression. He earned his medical degree from Boston University School of Medicine in1897 and became the first black psychiatrist in the U.S. recognized by the APA. The mental health program at the university bears Dr. Fuller's name today in honor of his contributions to psychiatric research.
---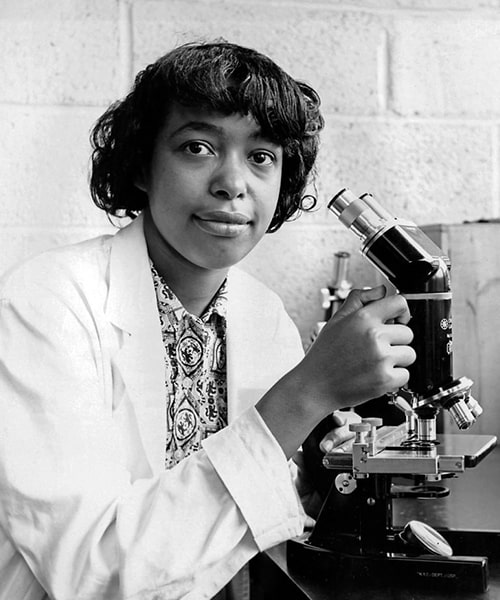 Patricia Bath, MD.
First black female physician awarded a patent for a medical invention
Dr. Patricia Bath is an American ophthalmologist and laser scientist. While completing her medical training in New York City in 1969, Bath noticed that there were far more blind or visually impaired patients at the eye clinic in Harlem compared with the eye clinic at Columbia University. So, she conducted a study and found that the prevalence of blindness in Harlem was a result of the lack of access to eye care. To solve the problem, Bath proposed a new discipline, community ophthalmology, which trains volunteers to offer primary eye care to underserved populations. The concept is now employed worldwide and has saved the sight of thousands who would have otherwise gone undiagnosed and untreated. Bath's research on cataracts led to her invention of a new method and device to remove cataracts, called the laserphaco probe. Bath became the first female ophthalmologist to be appointed to the faculty of the University of California, Los Angeles (UCLA) School of Medicine Jules Stein Eye Institute, in 1974. She earned a patent for the technology in 1986. Today, the device is used worldwide.
---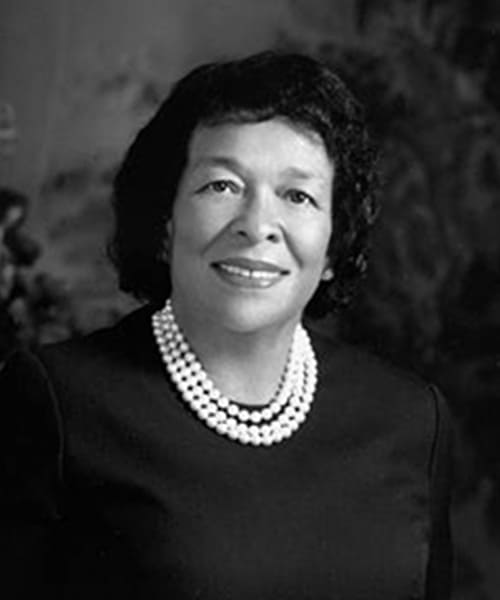 Roselyn Epps, MD.
First black president of the American Medical Women's Association
Dr. Roselyn Payne Epps spent her life and career as an advocate for women, minorities, and the underserved. Epps graduated with honors from Washington, D.C.-based Howard University College of Medicine in 1951. Combining her skills as doctor and administrator, she was recognized for her foresight and leadership in medicine, pediatrics, maternal and child health, women's health, and public health. As the first African American local and national president of the American Medical Women's Association, she helped to establish the AMWA Foundation, to endow its women's health initiatives and to support research advocacy, service, and scholarship programs. Dr. Epps stated in an interview, "When I was asked to join a local chapter of the American Medical Women's Association, half of the white members resigned. Maybe I should have quit, but the ones who left were the ones with the problems."
---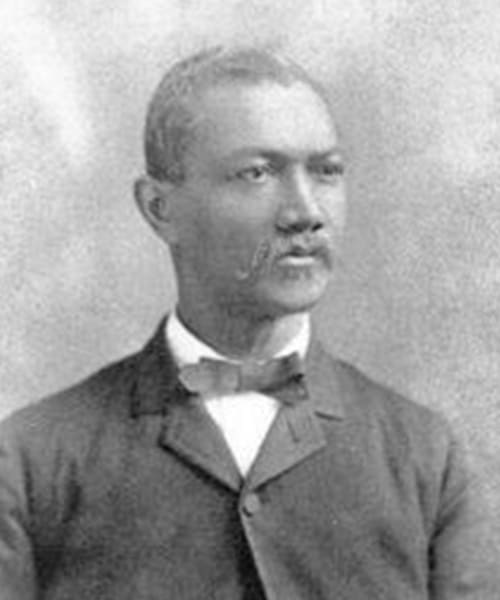 Alexander Augusta, MD.
First black physician appointed director of a U.S. hospital
Dr. Augusta was born in Norfolk, Virginia in 1825 to free African American parents. He moved to Baltimore, Maryland as a youth to work as a barber while pursuing a medical education. The University of Pennsylvania would not accept him but a faculty member took interest in him and taught him privately. Alexander Augusta earned his medical degree and established a successful medical practice in Canada before relocating to the U.S. in 1862. Drafted to serve in the Civil War, Dr. Augusta became the first commissioned black surgeon in the U.S. Army. When his white assistants, also surgeons, complained about being subordinate to a black officer, President Lincoln placed him in charge of the Freedman's Hospital at Camp Barker near Washington, D.C. After leaving Freedman's, Dr. Augusta continued in private practice and became a professor at Howard University Medical Department in Washington D.C.
---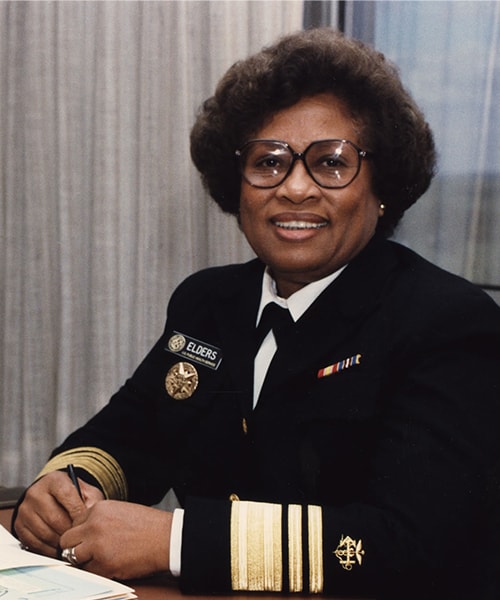 Joycelyn Elders, MD.
First black female physician appointed surgeon general
Born to a family of impoverished farmers in 1933, Jocelyn Elders grew up in a rural, segregated pocket of Arkansas. In spite of socioeconomic obstacles, Dr. Elders earned her medical degree from the University of Arkansas Medical School in Little Rock in 1960. She returned to the university for her residency in 1961, after which she became chief resident responsible for a team of all-white, all-male residents and interns. Arkansas Gov. Bill Clinton appointed Dr. Elders director of the Arkansas Department of Health in 1987. As U.S. President, Mr. Clinton appointed Dr. Elders the first black U.S. surgeon general in 1993.
---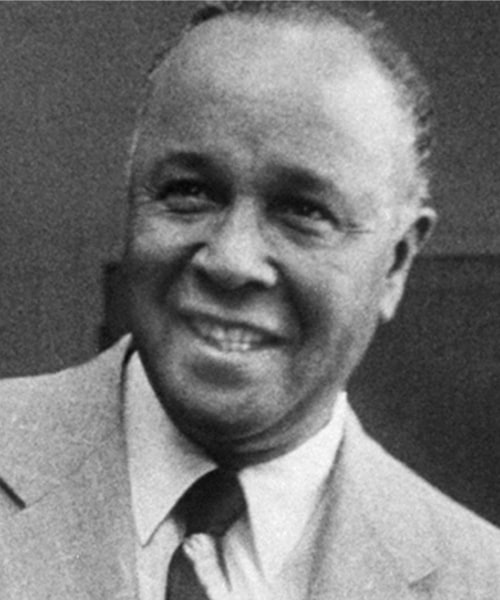 Percy Julian, MD
One of the most influential chemists in American history
African American chemist Dr. Percy Julian was a pioneer in the chemical synthesis of medicinal drugs such as cortisone, steroids and birth control pills. Percy Lavon Julian was born April 11, 1899, in Montgomery, Alabama, the grandson of former slaves. He attended school through the eighth grade but there were no high schools open to Black students. He applied to DePauw University in Greencastle, Indiana, where he had to take high school-level classes in the evening to get him up to the academic level of his peers. In spite of this challenging beginning, he graduated first in his class, with Phi Beta Kappa honors. Julian went on to earn his Ph.D. His research at academic and corporate institutions led to the chemical synthesis of drugs to treat glaucoma and arthritis, and although his race presented challenges at every turn, he is regarded as one of the most influential chemists in American history.
---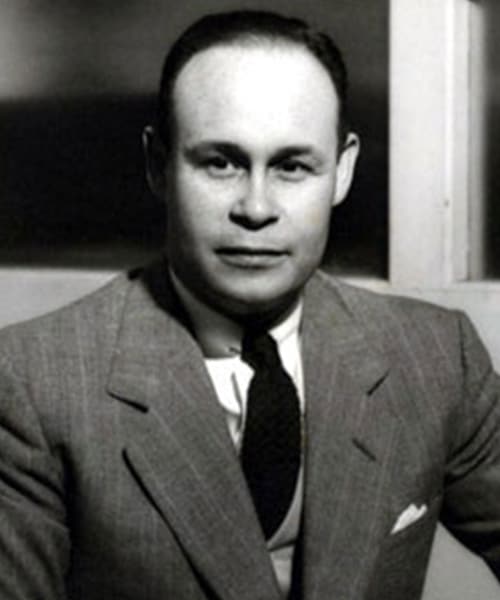 Charles Drew, MD
Pioneered methods for national blood-banking program
Dr. Charles Drew was a brilliant, pioneering doctor who developed new methods for storing blood for transfusions and created the first blood bank. Born in 1904 in Washington, D.C., Drew attended Amherst College in Massachusetts and then McGill University of Medicine in Montreal, and graduated in 1933. As World War II raged, he began the work that would come to define his legacy. In 1940 he became the director of the "Blood for Britain" project, which would ship blood and plasma to help treat the civilians and soldiers who were fighting the Nazis. Drew standardized the protocols for collecting and storing blood, ultimately helping to pilot a national blood-banking program in 1941. Drew made many innovations that are now mainstays of blood collections, such as mobile blood banks.
---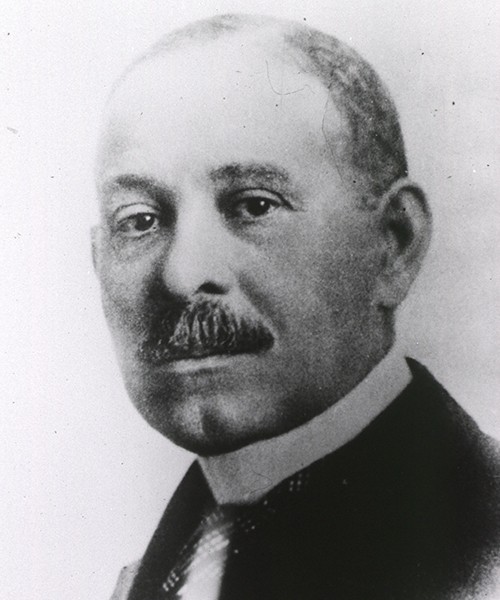 Daneil Hale Williams, MD
First cardiologist to perform pericardium open heart surgery
Dr. Daniel Hale Williams was the first cardiologist to successfully perform a tricky open heart surgery — the repair of the pericardium, the thin sac that encases the heart. Williams also founded the first Black-owned hospital in the country. Williams felt it was important to have interracial hospitals, where Black and White doctors could learn together. So in 1891, Williams successfully opened the Provident Hospital and Training School for Nurses, the first interracial hospital and nursing school in the country.
---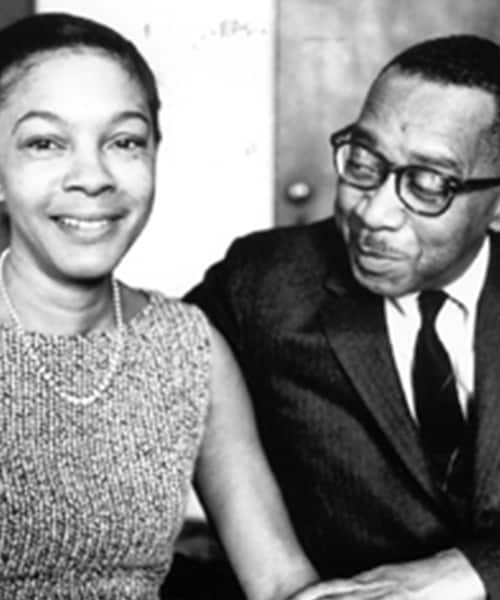 Mamie Phipps Clark, PhD & Kenneth B. Clark, PhD
Their research challenged the notion of differences in the mental abilities of black and white children and so played an important role in the desegregation of American schools.
The research of Kenneth and Mamie Phipps Clark challenged the notion of differences in the mental abilities of black and white children and so played an important role in the desegregation of American schools. In 1946, the Clarks founded the Northside Center for Child Development in Harlem, where they conducted experiments on racial biases in education.Their findings were presented at school desegregation trials in Virginia, South Carolina, and Delaware. In 1954, in a famous footnote, those findings were cited in Brown v. Board of Education of Topeka, Kan., the landmark Supreme Court decision that ruled public-school segregation unconstitutional.
Kenneth Clark was the first African American to earn a doctorate in psychology at Columbia, to hold a permanent professorship at the City College of New York, to join the New York State Board of Regents and to serve as president of the American Psychological Association. In addition to his work as a psychologist and educator, he assisted corporations with racial policies and minority hiring programs. His books include Prejudice and Your Child (1955), Dark Ghetto (1965), A Possible Reality (1972), and Pathos of Power (1975). During Columbia's student protests in 1968, Clark, whose son Hilton (Columbia College 1968) was a leader of the Society of Afro-American Students, served as mediator between the black student protesters in Hamilton Hall and the administration.Mamie Phipps began studying self-perception in black children as a graduate student at Howard University, where she met and married Kenneth Clark. Between 1939 and 1940, the two published three major articles on this subject. Phipps Clark continued her work at Columbia where, in 1943, she became the first African-American woman and the second African American (after her husband) in the University's history to receive a psychology doctorate. It was her work on the way black children seemed to prefer white dolls to black ones that particularly impressed the Supreme Court justices. In 1966, Columbia recognized the couple's work by awarding each the Nicholas Murray Butler Silver Medal.
---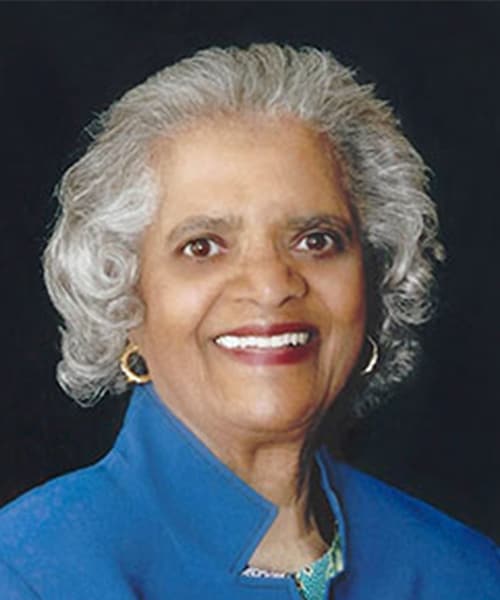 Mary McKinney Edmonds, PT, PhD, FAPTA
Pioneer in the study on how social class affects the healthcare experience
Dr. Mary McKinney Edmonds, PT, PhD, FAPTA, had originally intended to be a physician. But just a few weeks from her 1953 graduation from Spelman University, Edmonds attended a moving lecture by a physical therapist which inspired her to change career paths. She earned her physical therapy certificate from the University of Wisconsin. Before the phrase "social determinants of health" was popularized, she noticed how black and white women with diabetes who came to rehab would have above-the-knee amputations vs toe amputations, leading her to complete graduate degrees in sociology at Case Western Reserve University. During her postdoctoral fellowship at University of Michigan, Edmonds examined how social class affected people's experiences with health and healthcare.
---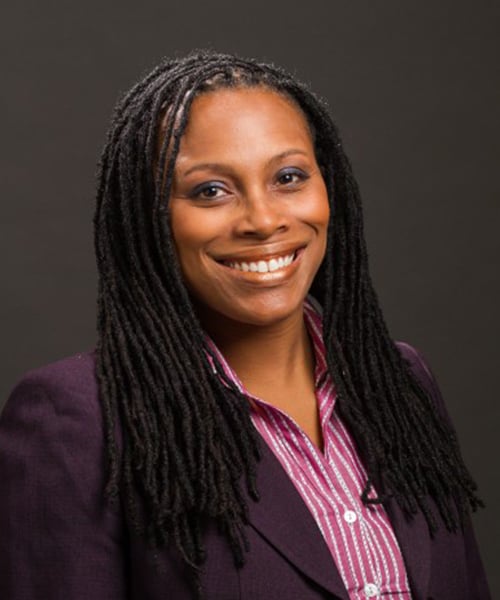 Marcella Nunez, MD
Researcher for National COVID-19 Advisory Board, healthcare equity
Dr. Marcella Nunez is a physician and associate professor of medicine and epidemiology at Yale School of Medicine. Most recently she was appointed by President-Elect Joe Biden to be one of three co-chairs of his National COVID-19 Advisory Board, the highest-ranking group in the U.S. studying the coronavirus pandemic. She and her co-chairs will lead a team of 13 physicians and scientists who will provide guidance to the Biden administration on the coronavirus pandemic. Nunez-Smith has founded several internationally recognized programs. Her research focuses on promoting health and healthcare equity for structurally marginalized populations, with an emphasis on supporting healthcare workforce diversity and development. She is the principal investigator on several NIH and foundation funded research projects and has developed a tool to assess patient reported experiences of discrimination in healthcare.